George Zoltan Lefton – Beautiful Lefton Collectibles
Even if you are not a collector of porcelain figurines, you probably recognize Lefton pieces.  They are know for their bright colored glazes, whimsical designs and cartoonish figures that were so popular from the 1940s through the 60s.   The designs for Lefton pieces ranged from delicate and formal to whimsical and playful.  Lefton's characters were iconic for the era.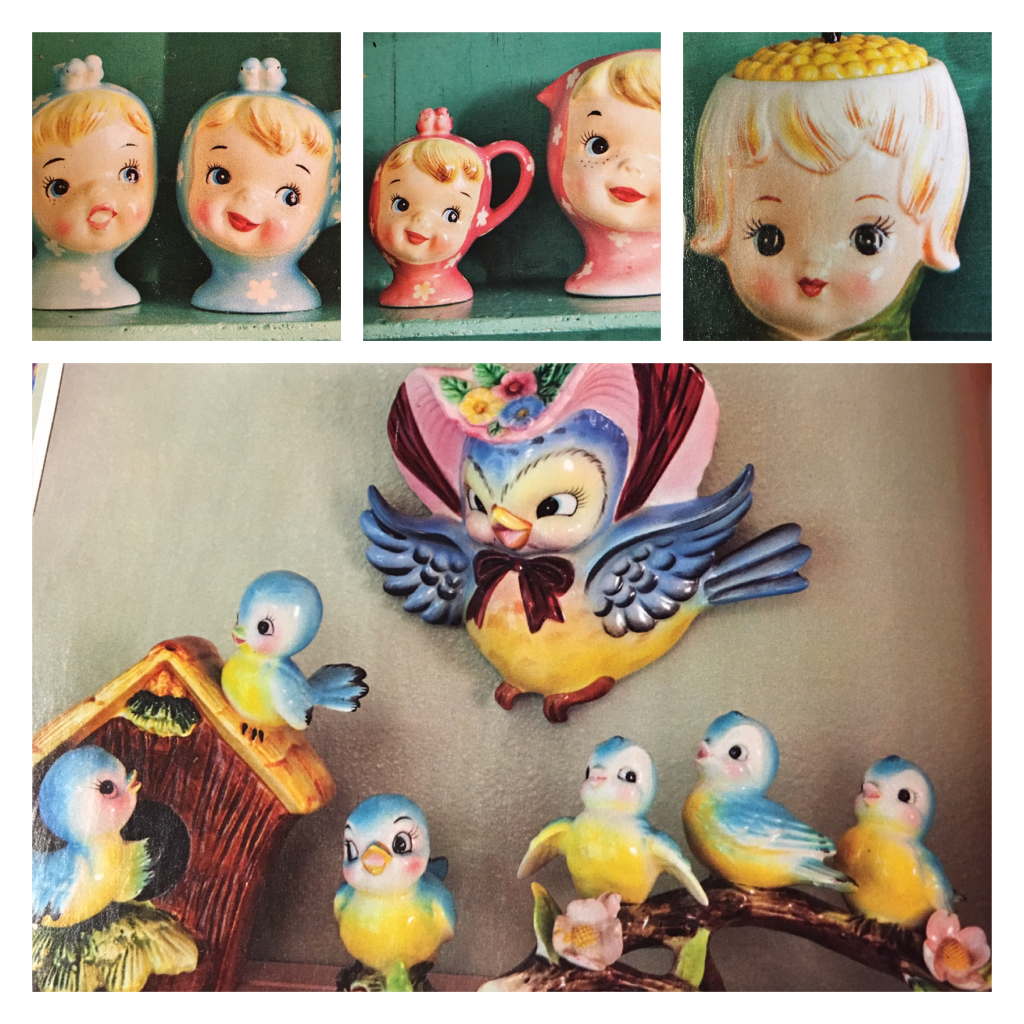 I know my Granny had several pieces and I loved them even then.  Besides the cherub faces and fancy ladies, there are also all kinds of animals and I remember playing with them (although we were not suppose to) as a small child.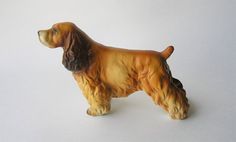 I look for Lefton pieces when I am out "junking" and I get a smile and a childish shiver each time I find one – even if it is one that I already have.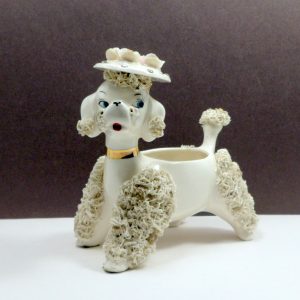 Who's Granny didn't have one of these?
George Zoltan Lefton arrived in the United States from Hungary in 1939.  Although Lefton made his living in Hungary in sportswear, his passion for fine porcelain turned from a hobby into a business when he founded the Lefton Company in 1941 in Chicago.   Lefton had always admired the quality and workmanship in finer Japanese and oriental porcelain and after the end of World War II he pursued business relationships in post-war Occupied Japan to export Japanese porcelain to America through his company.  Lefton was one of the first American businessmen to enter post-war Japan.
The Lefton Company imported, made, and sold pottery, porcelain, hand painted china, glass, and other ceramic giftware.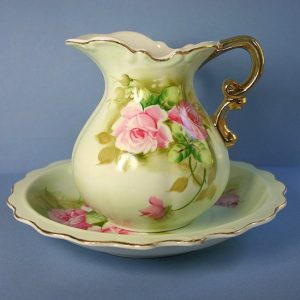 Early Lefton china was imported into the U.S. with a "Made in Occupied Japan" mark, used in the years immediately following World War II commencing in about 1946.  While not comparable to the best wares of European or Chinese porcelain manufacturers, Japanese porcelain was still of good quality and was produced at a cost that made it affordable for the average American family in the post-war years.  While the quality of the Lefton goods helps explain the popularity of vintage Lefton items, it's also the breadth of items produced by the Lefton company, the fact that some items were made for everyday use and others were made simply for collection and display, and the easily identified branding all surely contributed. Lefton marks identifying their products included a variety of stamps (or fired-on marks), paper labels (or foil stickers), and identification numbers.
During the 1960s and 1970s, Lefton products were sold in over 10,000 shops in the United States and given their popularity still, it seems unlikely that one could go very far in any antique mall in the country without finding a piece of Lefton china or a Lefton figurine.   Pieces in high demand included cookie jars, teapots, jam jars, figurines, pitchers, wall pockets and head vases.
George Z. Lefton died in 1996 and the Lefton Company was sold in 2001 after 60 years of producing some of America's most popular collectibles and kitchenware.  The Lefton Company is still producing china and porcelain pieces but it will never have the look it did 40 – 60 years ago.
Please Share