Creepy Critters Halloween Wreath
What could be creepier than spiders and rats?  What makes for a great Halloween wreath better than those creepy critters?  Nothing I can think of.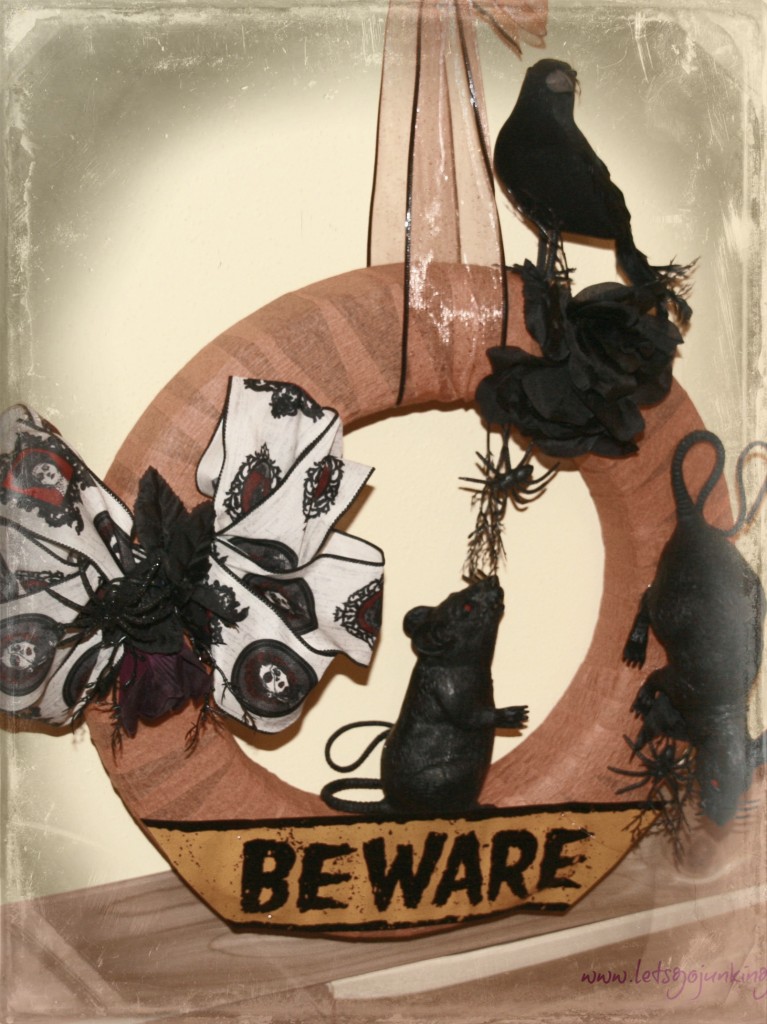 The Creepy Critters Halloween Wreath was quick, easy and most of the supplies came from the dollar store.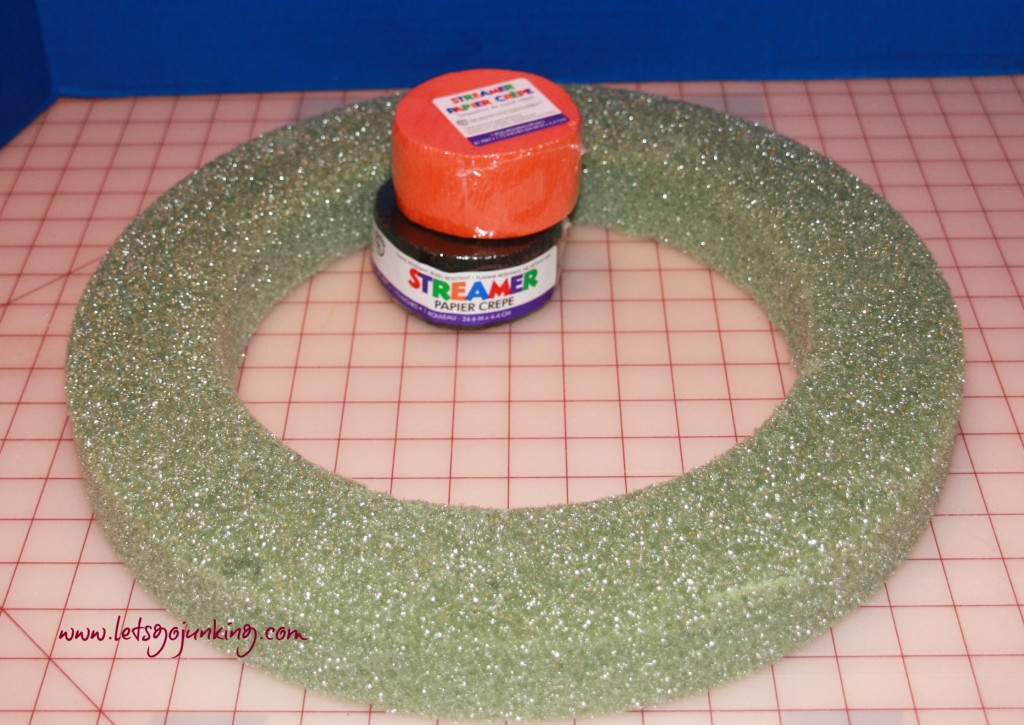 Since most of the embellishments for the wreath are black I wanted the orange crepe ribbon to cover the wreath but still a hint of shadow to show through.  I wrapped the wreath in black crepe ribbon first but did not cover the wreath.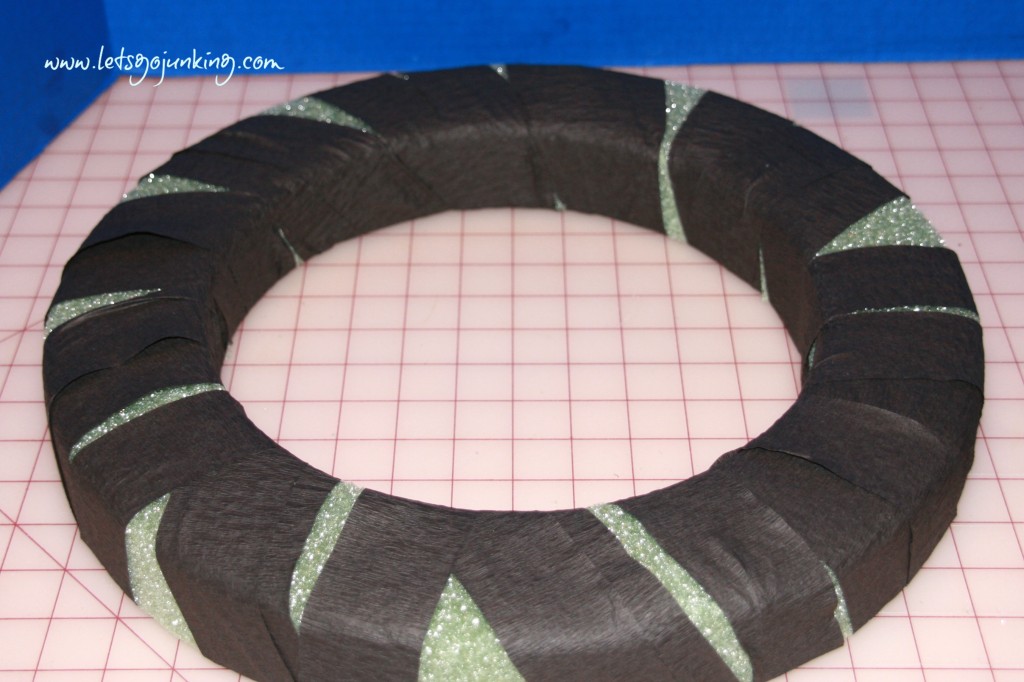 The wreath was then completely wrapped in the orange crepe ribbon.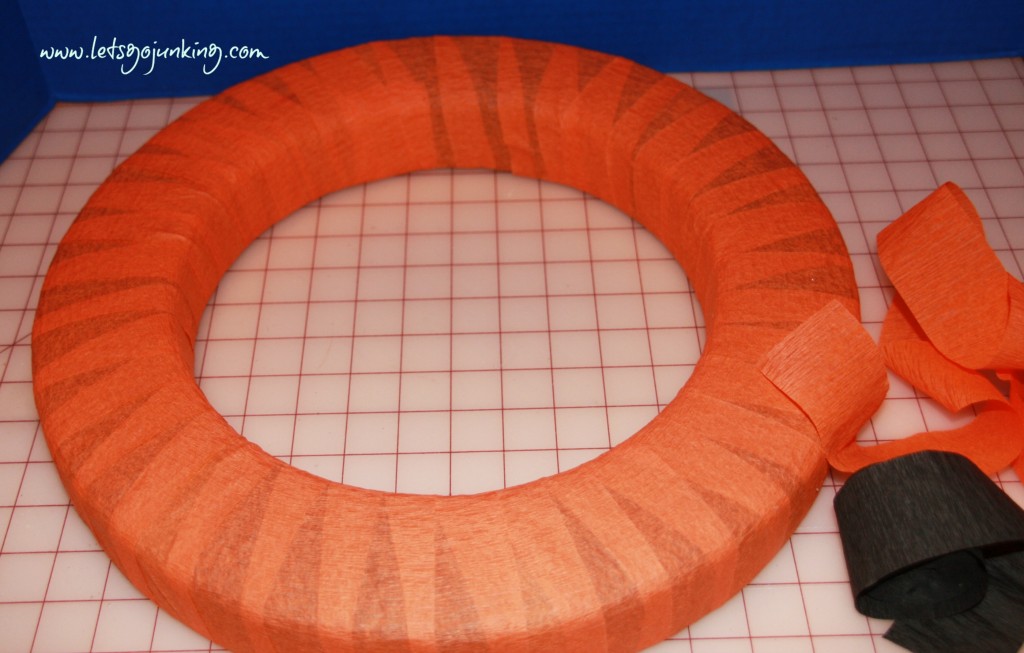 The huge rats, spiders, flowers, bird and Caution banner were all purchased at the dollar store.  The spiders were in the flower bunches so that helped with the cost.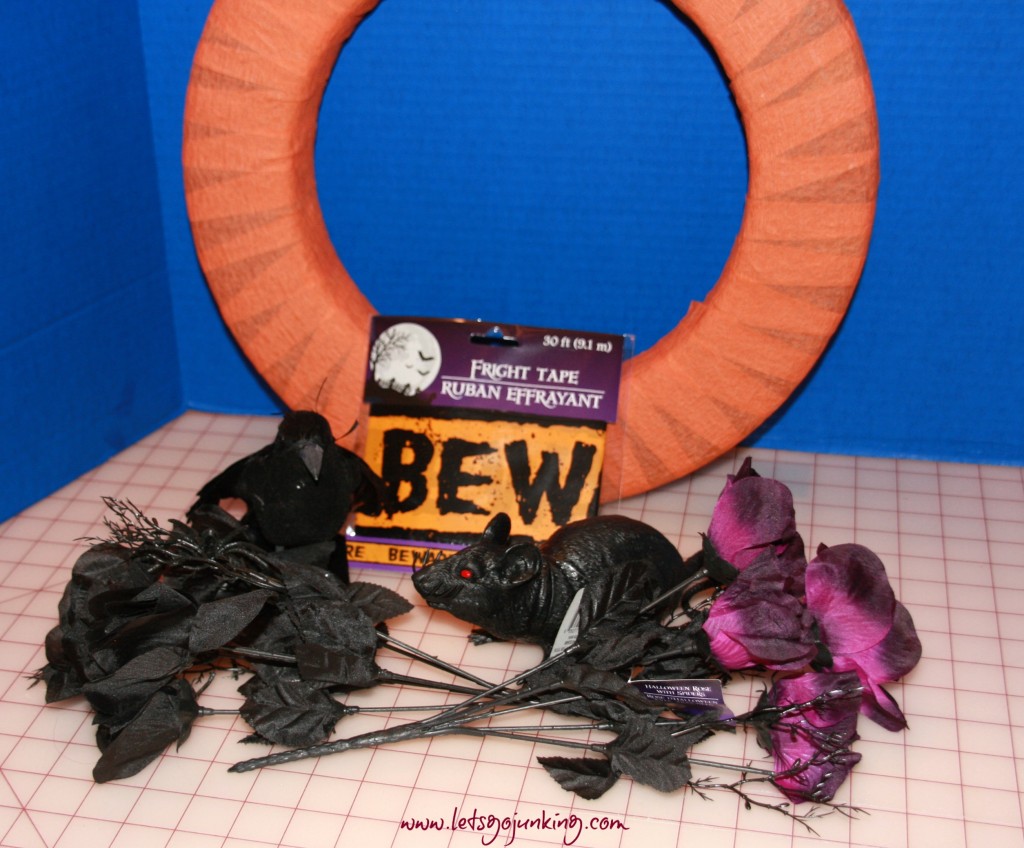 Glued the standing up rat in the center of the bottom of the wreath.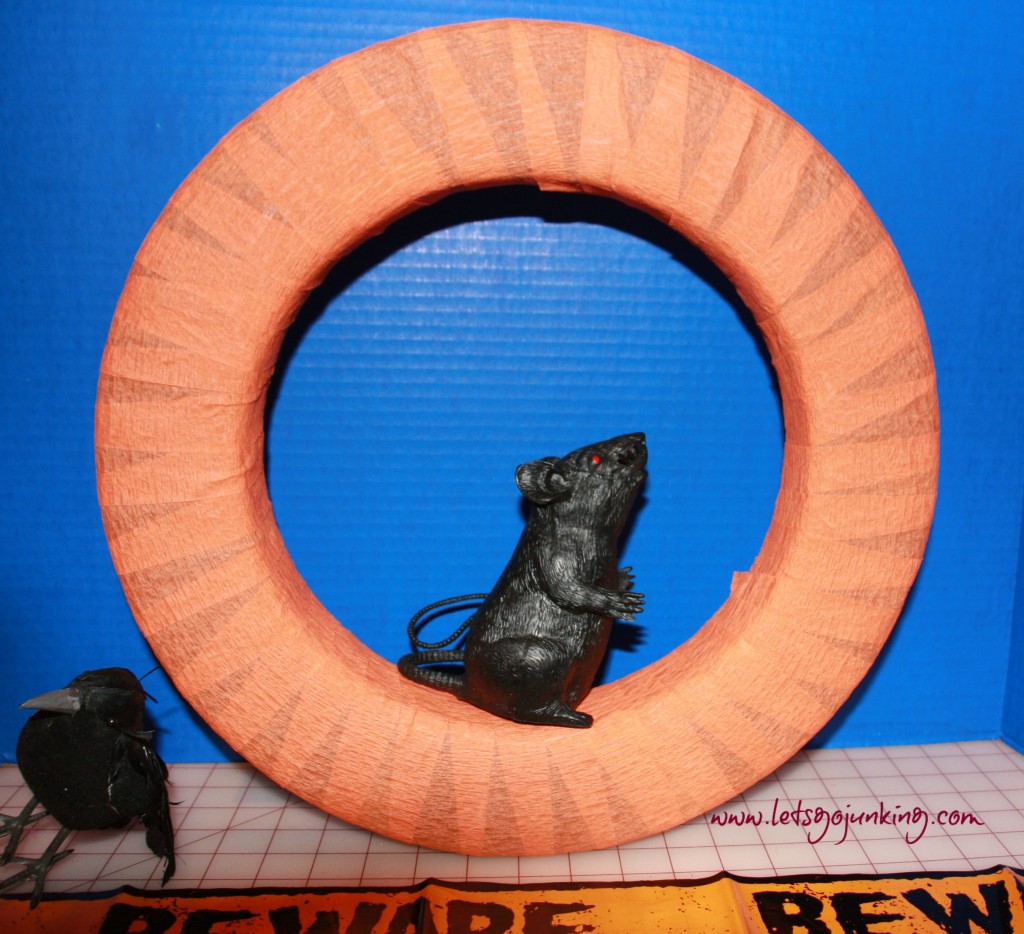 And then added a spider at the top so that it looks like the rat is getting ready to catch supper.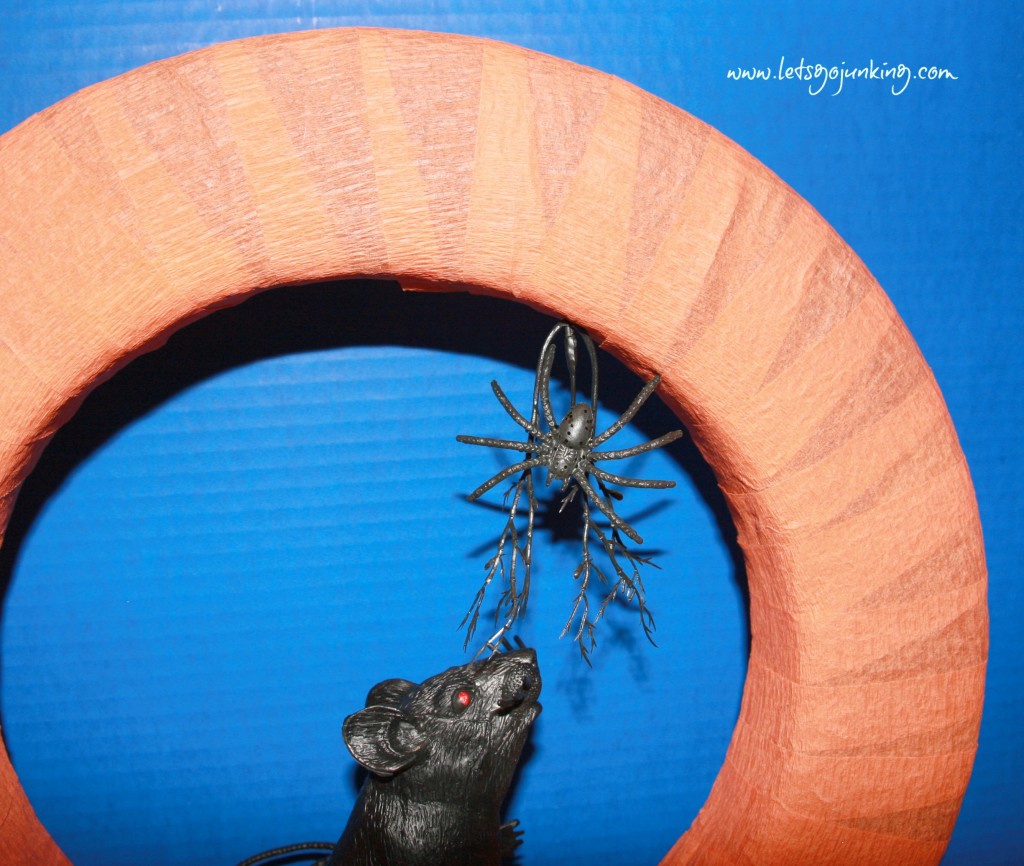 Thought I would add an extra creepy brother rat to the side.  BEWARE:   Don't stare into those evil eyes.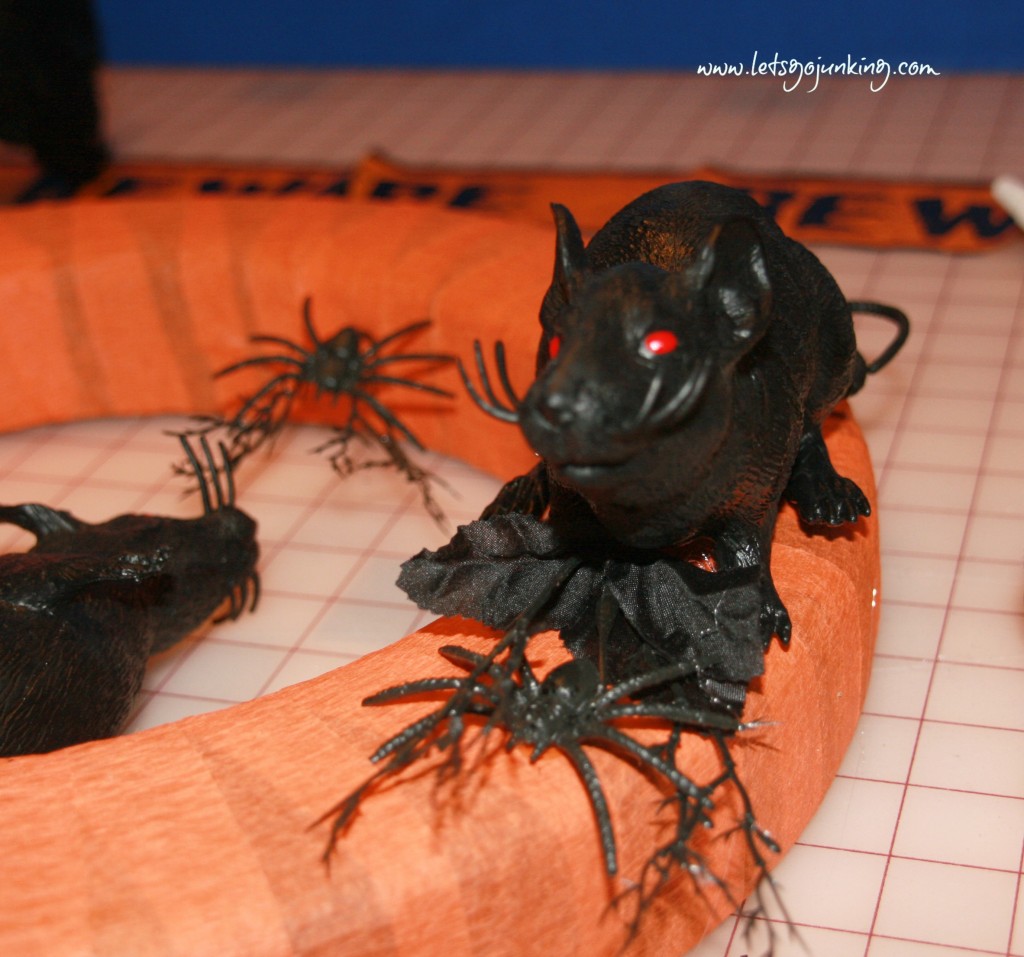 A pretty zombieland bow with another creepy spider and black flowers add a gracious look to the creepy wreath.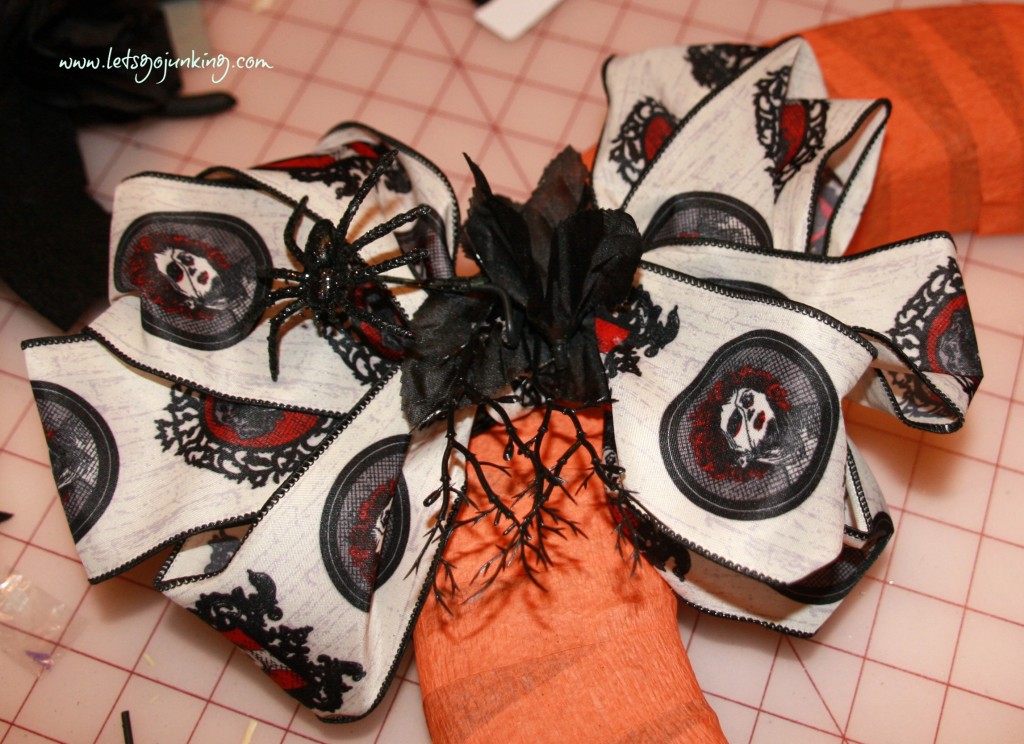 Added a bird and more black roses to the top and a "Caution" banner to the bottom.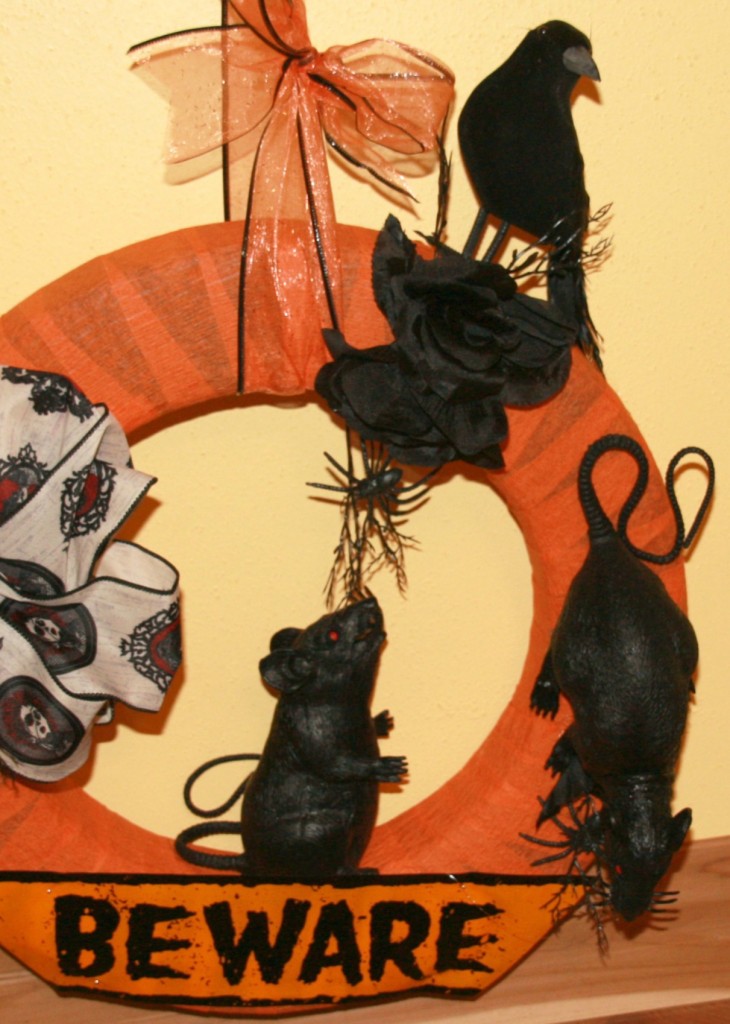 Top it all off with an orange ribbon with black trim to provide the hanger and you've got one Creepy Critter Halloween Wreath.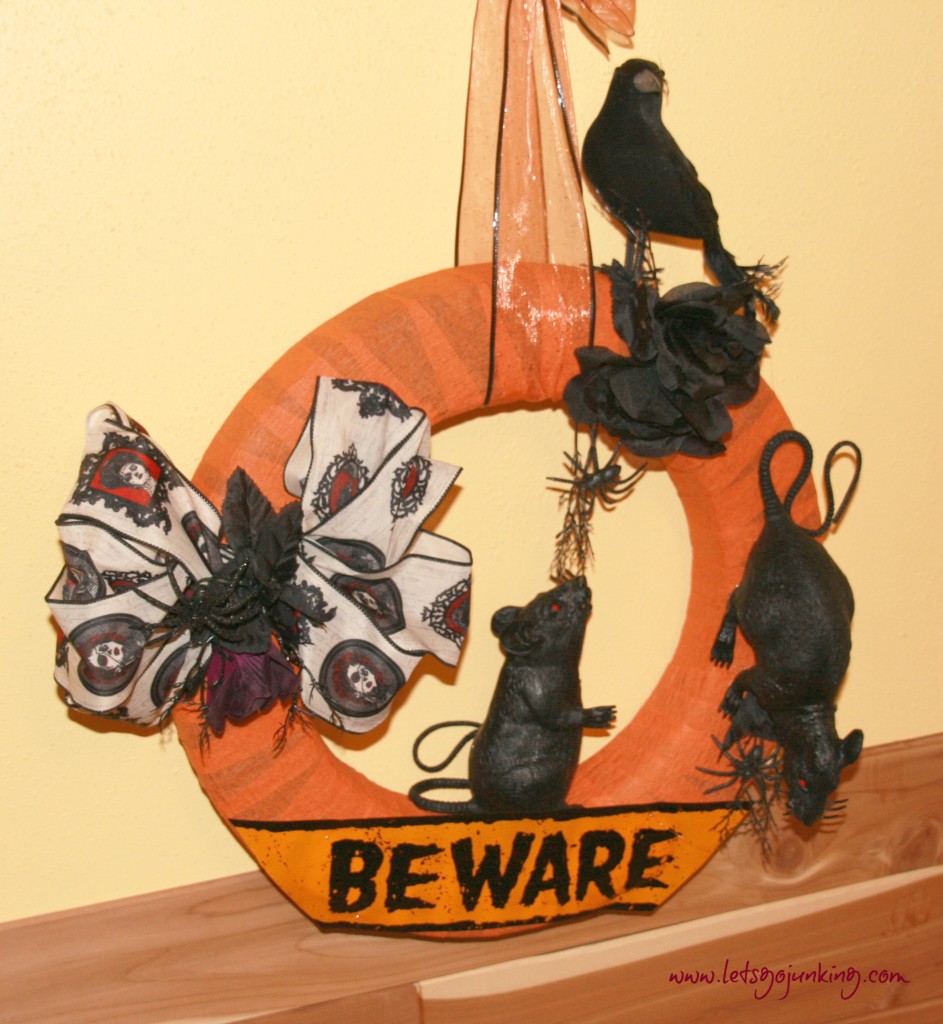 Please Share